Kids will have so much fun playing Halloween Bingo! This low prep activity is great for small groups, classroom parties, or for a family game night!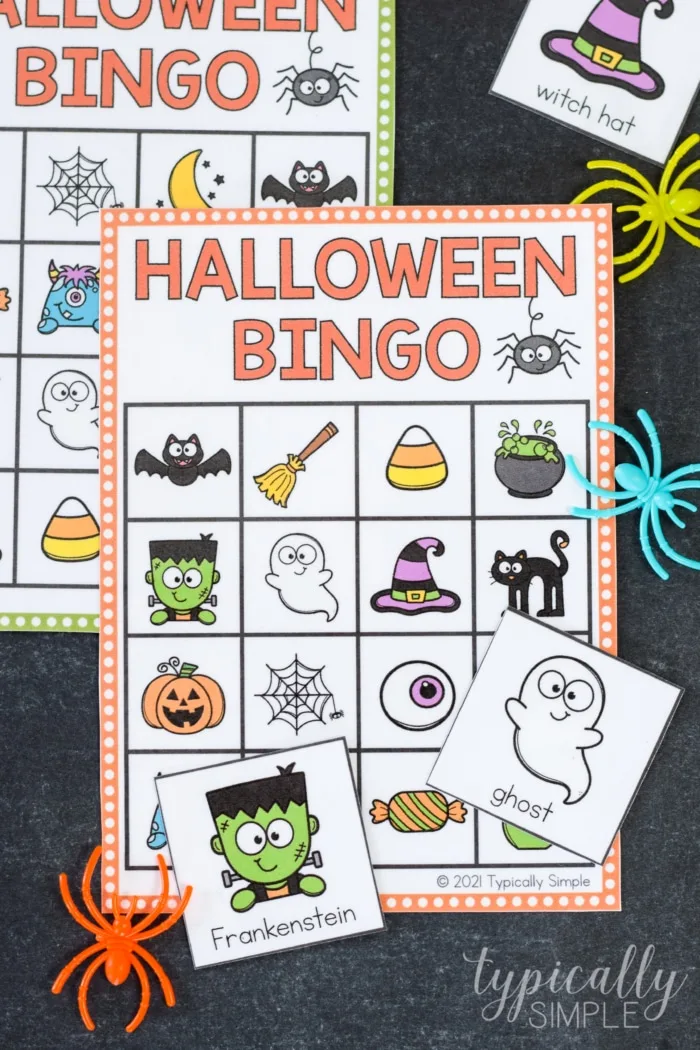 Halloween is one of our absolute favorite holidays and I just love all the cute activities and crafts that go along with it. I always had so much fun planning the classroom Halloween party when I was teaching. And now that my little guy is in school, I get to help plan his classroom parties!
I feel like no classroom party is complete without a few rounds of Bingo. Some of my favorite teaching memories are that of my class playing whole school Bingo while the principal called off the numbers over the intercom. The kids really had so much fun.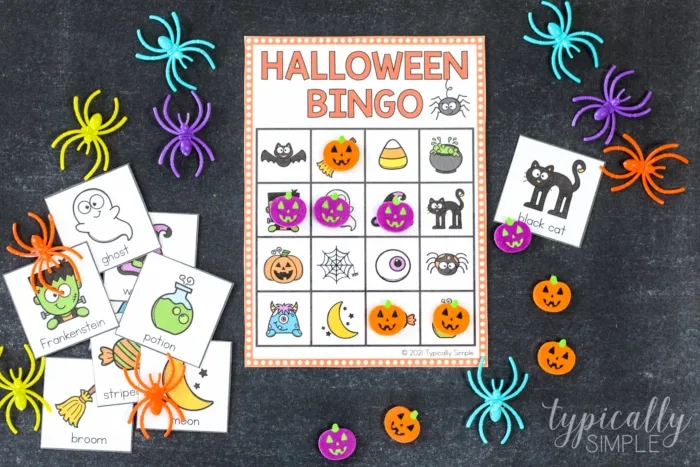 I love to plan classroom parties using stations. That way the kids get to play a variety of activities in small groups and are able to get multiple turns within a few minutes. It's a great way to keep them moving and engaged, especially with the younger kiddos who are really so excited.
This Halloween Bingo set includes six different cards and a set of calling cards. Each card has a different color border so the kids can switch after each game to give them another chance to win.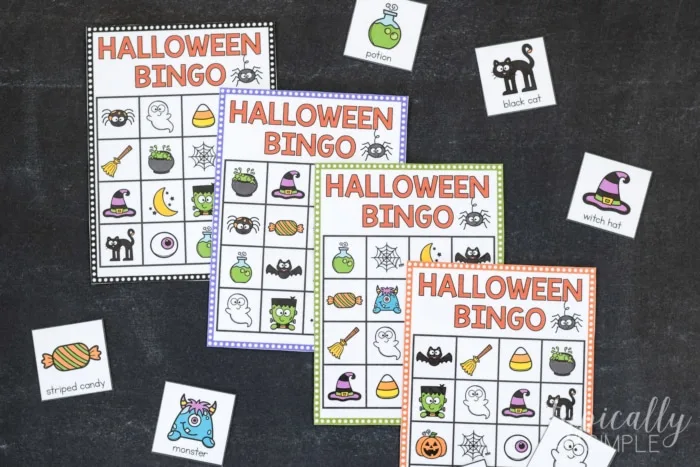 This Bingo set would be great to use at a family party or at your classroom party stations. Or if you teach small groups and are looking for a fun little treat to celebrate Halloween, this would be perfect for a quick little game before or after your lesson.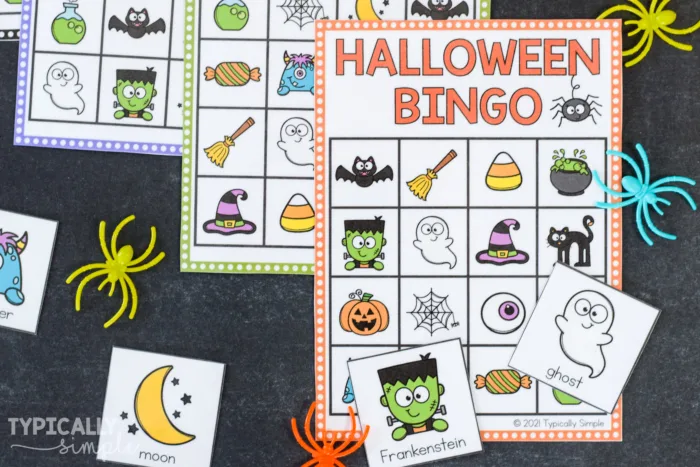 More Fun Halloween Activities