Fizzy art is a fun process art activity for the kids that requires just a few basic supplies. This colorful STEAM project is low prep and engaging!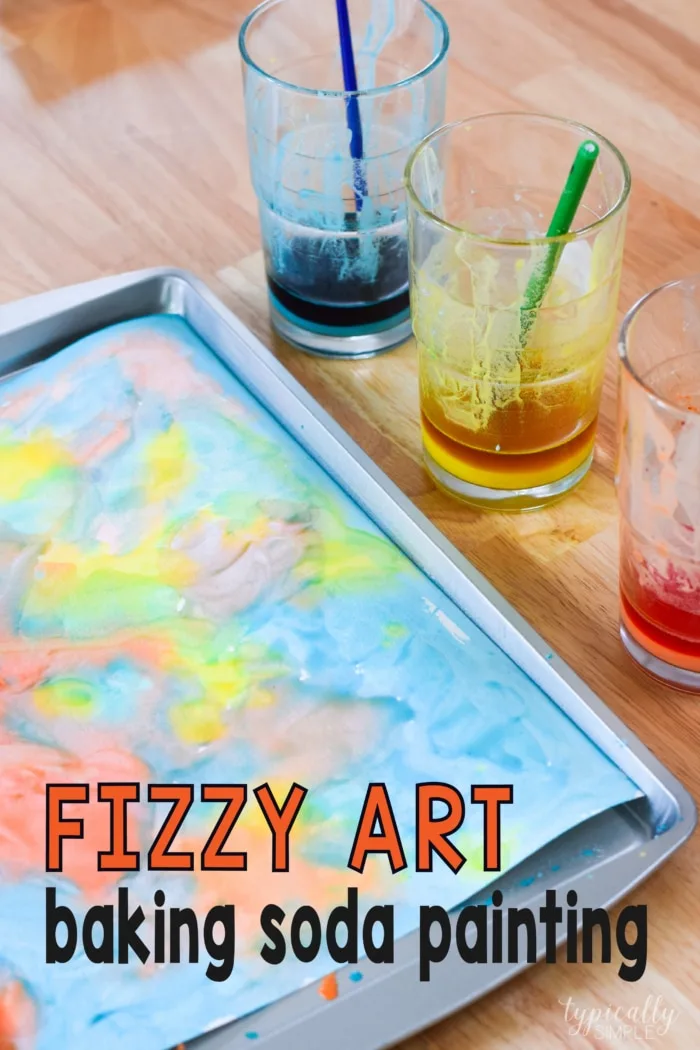 STEAM activities are always a huge hit in our house. We love making and creating with anything that combines science with colorful process art. And this baking soda painting does not disappoint!
After doing a few baking soda art projects and then not having any left for baking, I've learned to keep a bag of baking soda in our craft closet for last minute activities like this one.
Liquid water colors are perfect for this STEAM activity, plus a few drops go a long way when you add some water.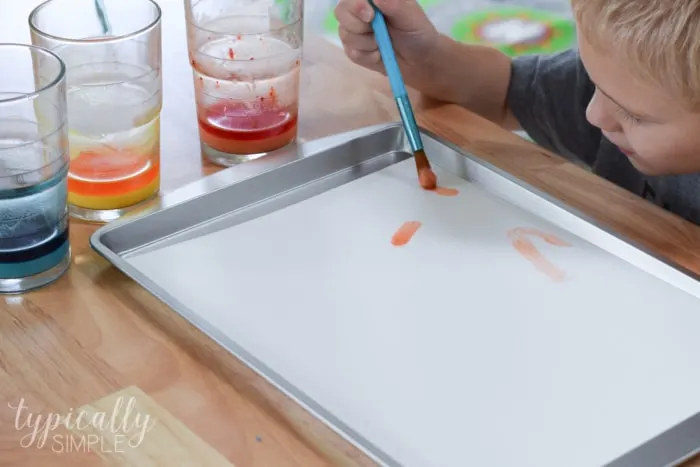 SUPPLIES NEEDED FOR BAKING SODA PAINTING
To get started, mix a spoonful of baking soda and liquid water colors together in a cup to create a paste. We also added a little bit of water to make it easier to paint on the paper.
Place a sheet of watercolor paper or card stock on a tray to help keep everything contained. It also makes for an easier clean-up.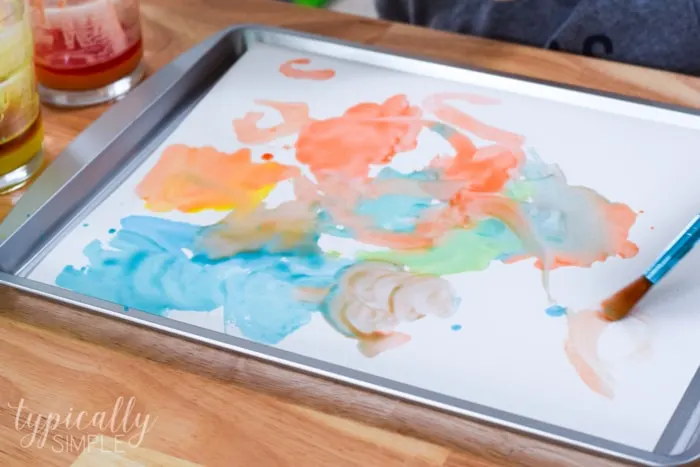 Encourage your artist to mix colors, paint different shapes and use a variety of brush strokes to fill the paper with the baking soda paint.
Once the painting is finished, use pipettes to drip vinegar onto the paper and create a bubbling reaction. It's so fun to see the paint colors start to bubble, fizz, and mix together!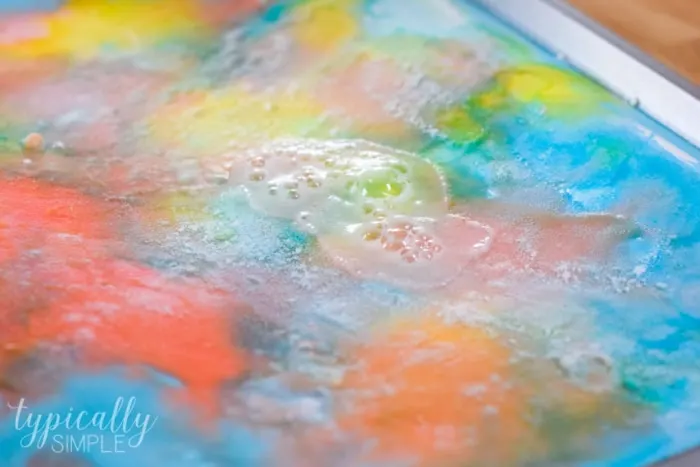 This fizzy art project is fun for all ages and is a super simple STEAM activity to introduce chemical reactions to your little scientists. The baking soda and vinegar create a fun fizzy reaction and with the water colors mixed in, it makes for an extra colorful science experiment!