There's just something about having a decorated pen or a fun eraser topper on your pencil that makes the day a little brighter.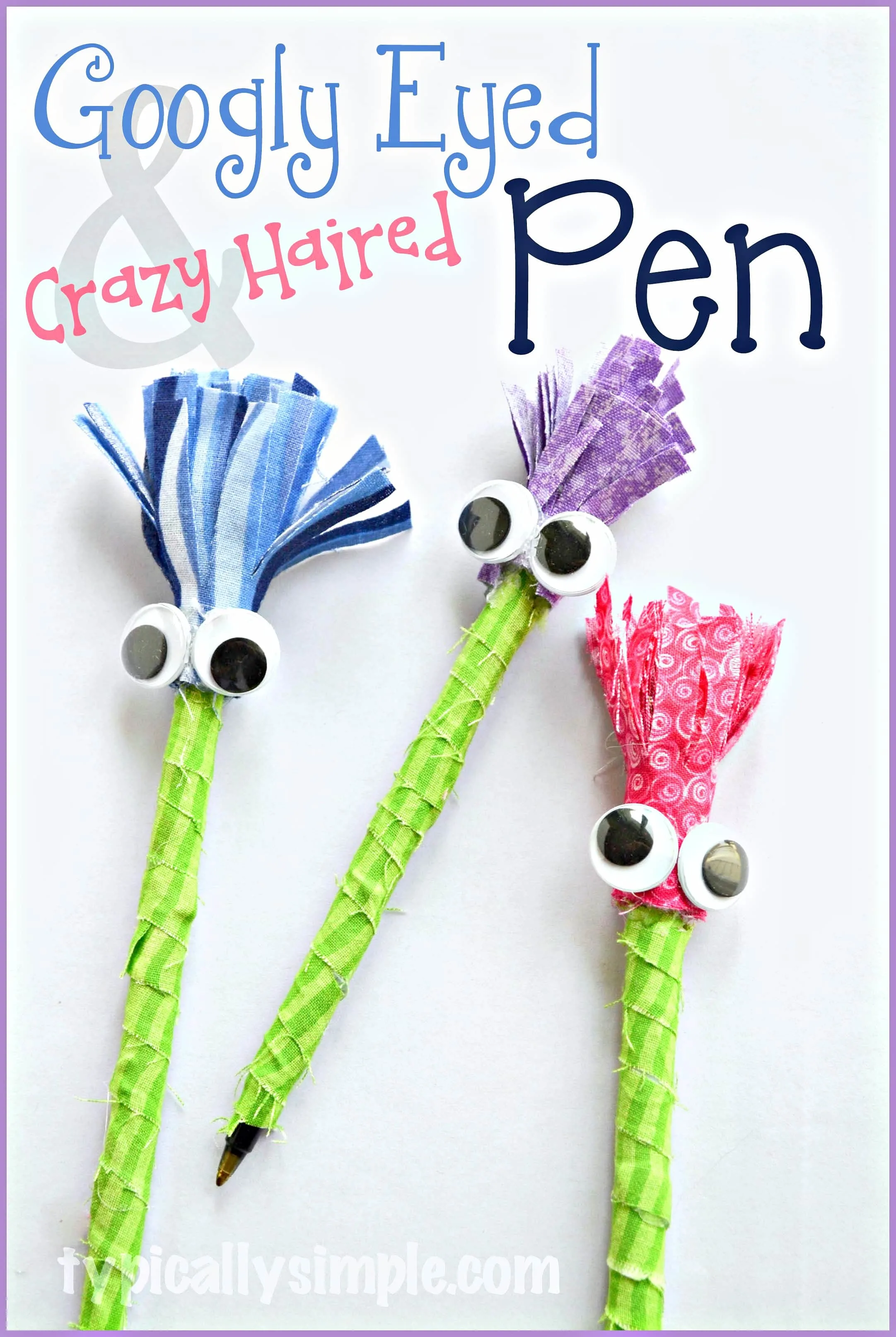 With back to school just around the corner, this simple but fun craft will be a perfect end of the summer project! It requires only a few supplies, and if you are a fabric hoarder like me, then those scraps you have been saving will come in handy for this craft!
Supplies
Fabric
Pens
Hot Glue Gun
Scissors
Googly Eyes
Start by cutting your fabric into strips.For the pieces of fabric I wrapped around the pen, I cut the strips about 1/2 an inch wide. Depending on the length of your scraps, you might need a few pieces.
For the fabric that will become the crazy hair, I cut a strip of fabric 12 inches long and about 2 inches wide. Again, if you just have a bunch of scraps, you can cut them accordingly!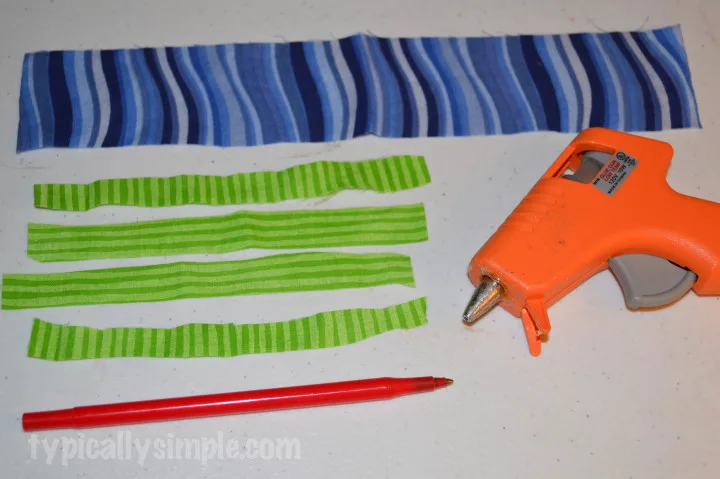 Next I added a dab of hot glue to the end of the pen to attach my first piece of fabric.
Adding a little bit of hot glue at a time, I wrapped the fabric around the pen on an angle. Keep adding the glue and attaching the fabric until the pen is completely wrapped.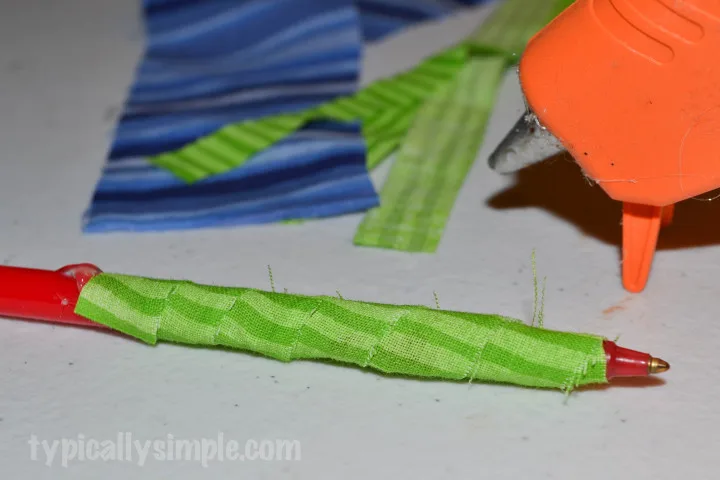 Take your other piece of fabric and create fringe by cutting down about 1 1/2 inches and snipping every 1/4 of an inch or so.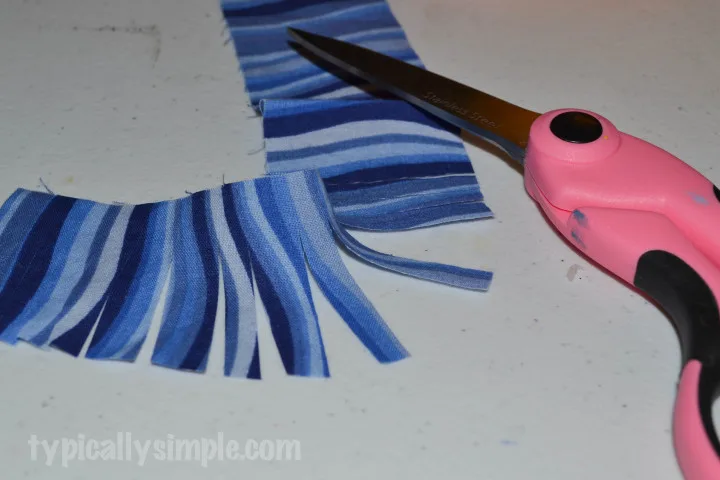 I found the easiest way to attach this piece of fabric was to lay it flat on the table and starting at one end, add some hot glue and attach it to the top of the pen. Then continue adding hot glue to the fabric and rolling the pen as you go along.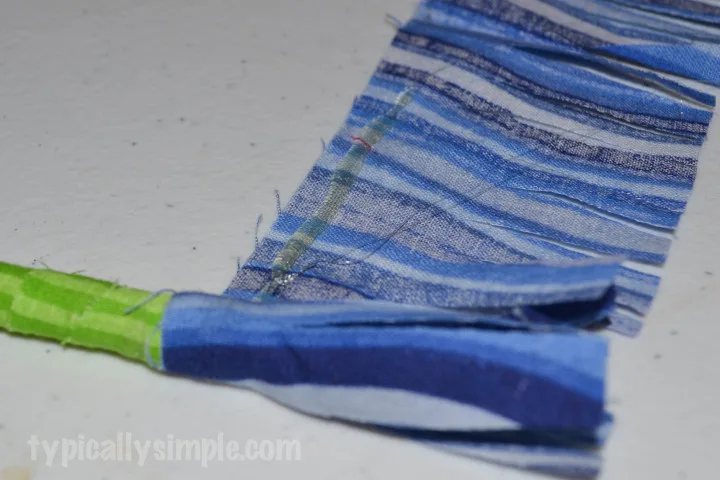 Fluff up your fabric by shaking the pen or pulling the pieces apart. Using some more hot glue, attach the googly eyes.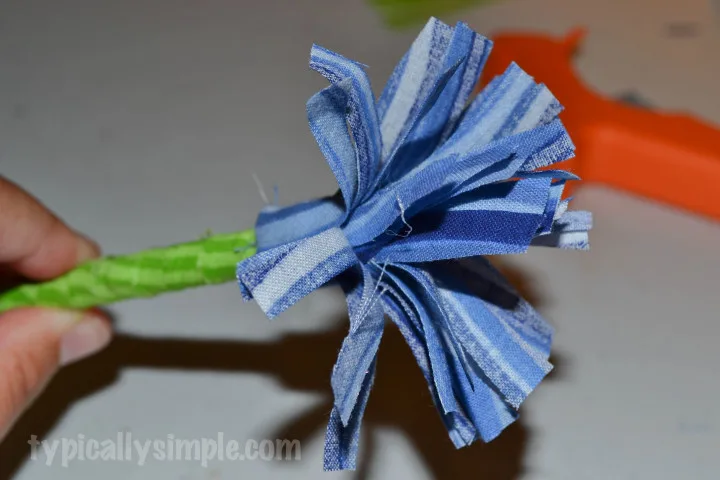 This fun, no sew craft that is perfect for back-to-school! It would make a great little gift for a teacher…maybe add a little note along the lines of here's to not going too crazy this school year… Kidding! Well, maybe not completely. =)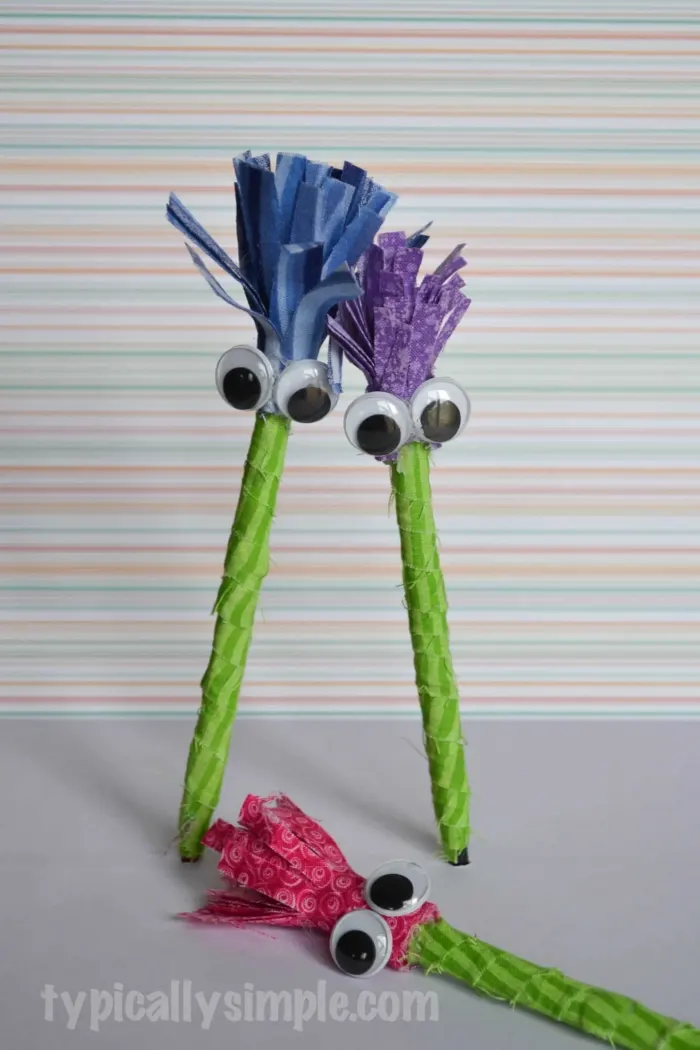 This post was originally published as a guest post for Tags Thoughts.
Looking for more great crafts for kids?
DIY Window Clings
10 Easy Crafts for Kids