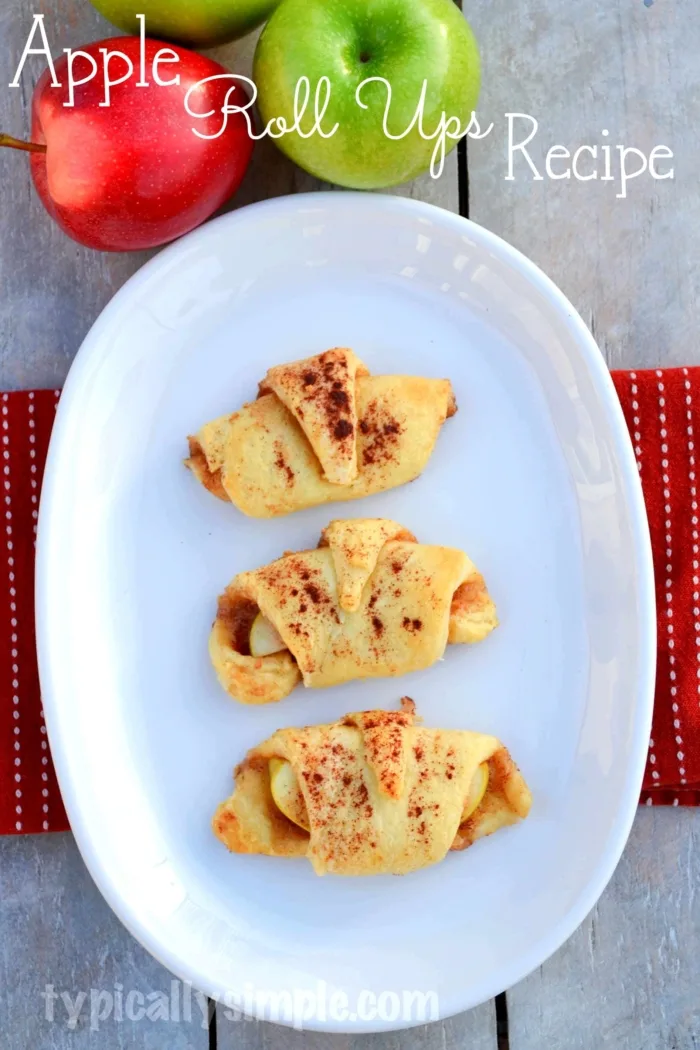 Apple pie with vanilla ice cream is one of my favorite desserts! And these little apple roll ups are pretty close to tasting like homemade apple pie. The key is to finding the right mix of brown sugar and cinnamon.
As with all of my favorite recipes, these apple roll ups are simple to make. They require only a few ingredients, one might even surprise you! These would be great to make for dessert if you get some unexpected guests for dinner. Or does that only happen in the movies? Either way, they are delicious!
Ingredients
1 medium Granny Smith apple
1 can of refrigerated crescent rolls
1 tbsp butter, melted
4 tbsp brown sugar
1 tbsp cinnamon
Directions
Preheat oven to 375°
Core and slice the apple into 8 pieces
Separate dough into triangles, place on a greased cookie sheet
Mix the brown sugar and cinnamon in a small bowl
Brush melted butter onto dough, sprinkle on brown sugar and cinnamon mixture
Place apple slice at the long end of the triangle and roll up
Brush a little butter on top, sprinkle with cinnamon
Bake for 12-15 minutes, until roll ups are golden brown and apples are soft
Serve with a scoop of vanilla ice cream and enjoy!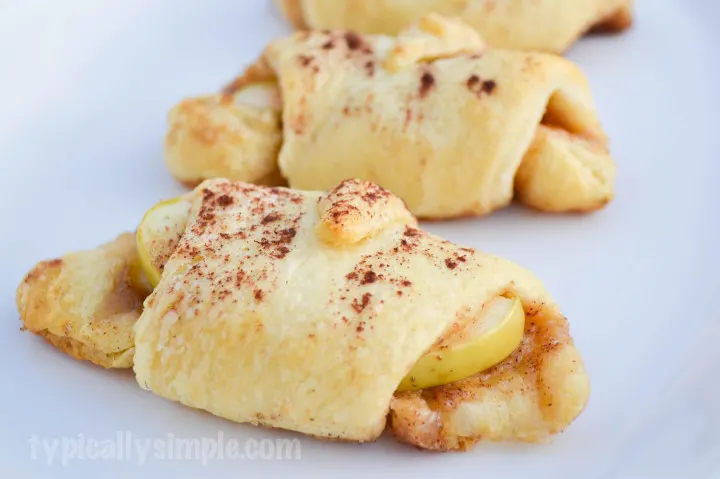 The house smells so yummy with the cinnamon and apples baking in the oven! These were a huge hit in our house…they were devoured quickly.
And my little assistant also gave these a thumbs up; he was quite the helper when it came to taking photos! An apple or two might have ended up in the yard…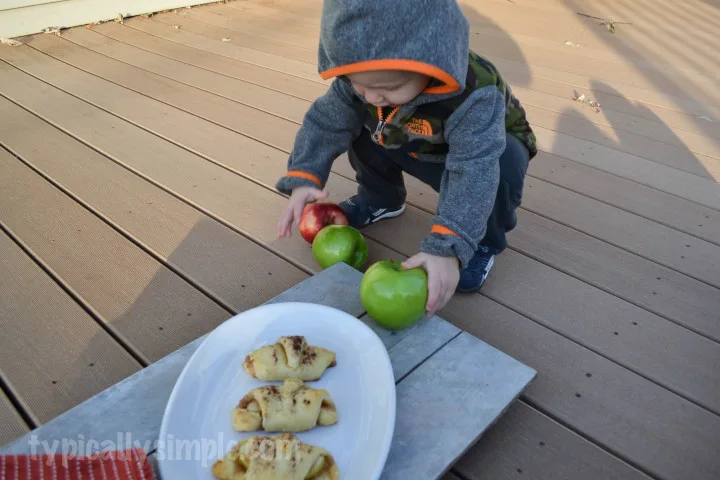 If you are looking for even MORE recipes, be sure to check out these posts:
Pumpkin Spice M&M Cookies – one of my favorites and so simple to make!
15 Non-Pumpkin Thanksgiving Desserts
Oven Baked Butterscotch S'mores
15 Fantastic Fall Apple Recipes