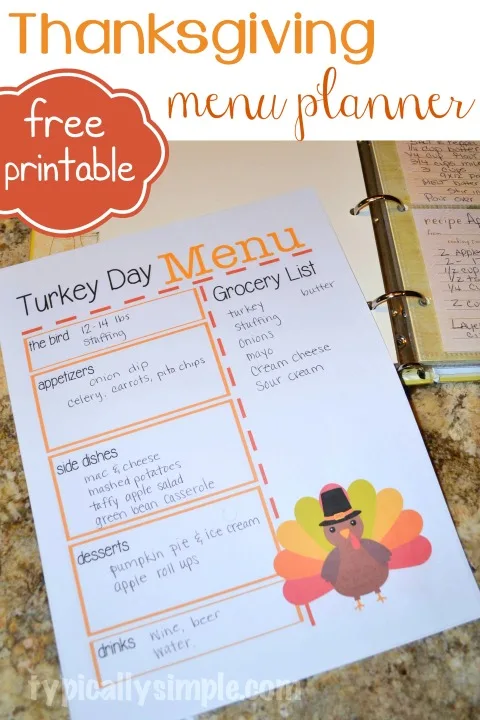 My favorite part of Thanksgiving…the food. Okay, okay, I love gathering with the family and spending quality time together, but I really do love all the delicious food.
Our side dishes are pretty predictable for Thanksgiving – mashed potatoes, stuffing, green beans of some sort, sweet potatoes. My brother always asks my mom to make Taffy Apple Salad. This year I'm changing things up a bit and making Baked Mac and Cheese as one of our sides.
About two weeks before Thanksgiving, we start asking each other what dishes we should make for the dinner, who is bringing it, what needs to be picked up at the store. All those important questions about my second favorite meal of the year!
So I put together a cute little printable to to help with Turkey Day menu planning! When I showed it to my mom, she laughed and said she would need a lot more room for the grocery list area. I guess we will be writing on the backside, too!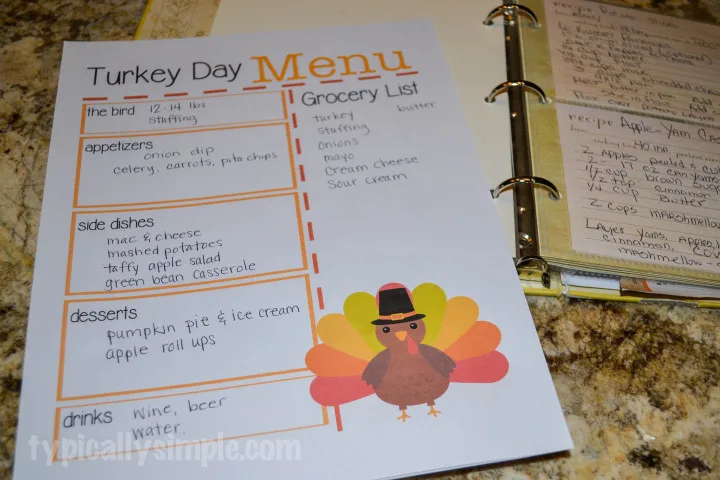 There are two versions for you to download and print out! One has a cute little turkey and the other is simpler with a couple of fall leaves.
Just click on the one you would like to print and a PDF will open in a new window. Then right click to save it or print it.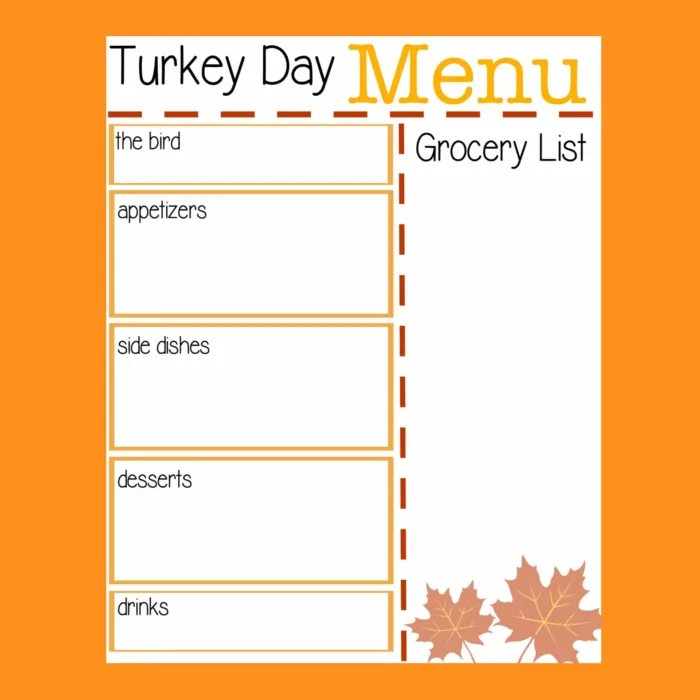 The outer border is not part of the printable…it's just for blog decoration!
Which favorite side dishes and desserts will be on your menu planner?
Need some menu ideas?
15 Non Pumpkin Thanksgiving Desserts
Onion Dip Appetizer
Apple Roll Ups