This sharpie dotted banner is a fun little DIY project for adding some luck to your home for St. Patrick's Day.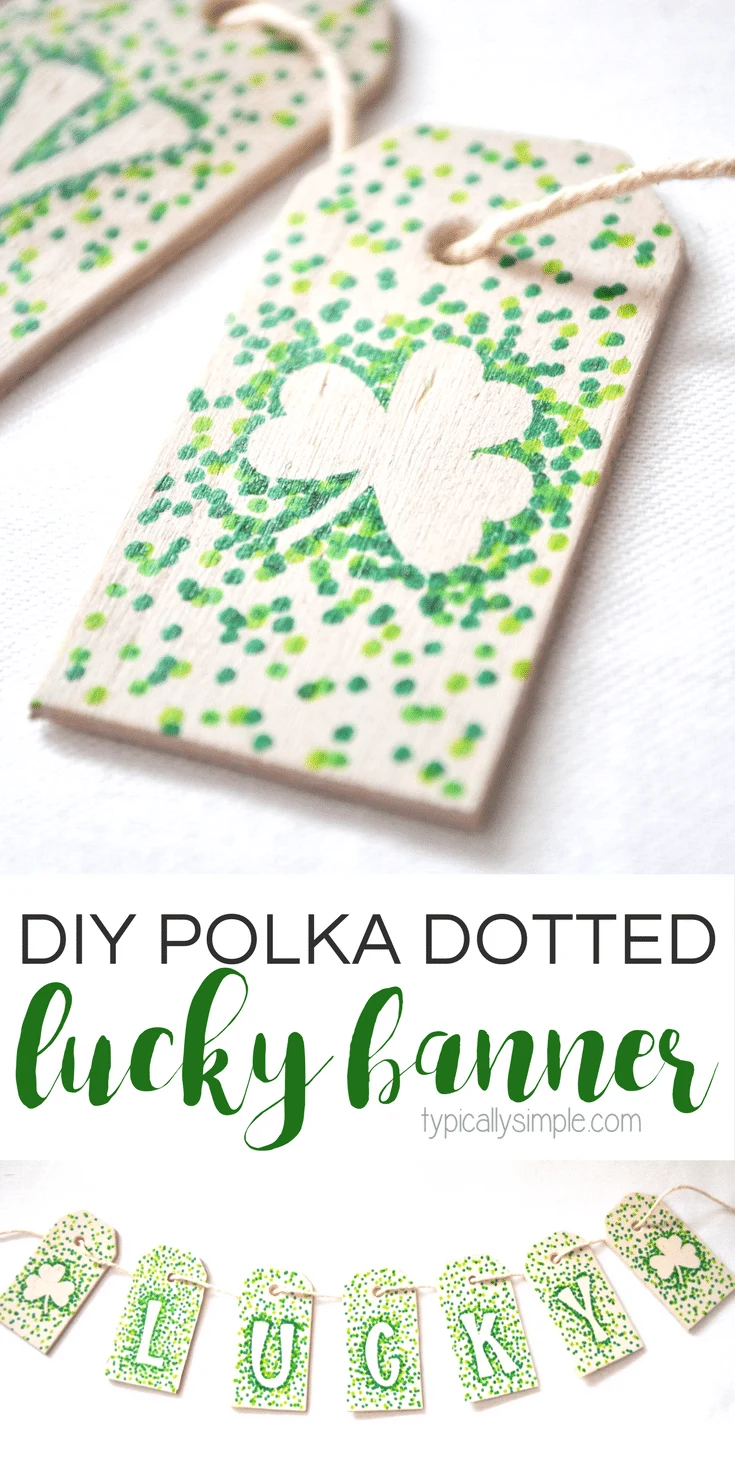 I'm super excited to be sharing my first St. Patrick's Day craft of the season! The day of green, shamrocks, luck, and leprechauns is one of my favorite holidays. I love everything about it, including the corned beef and potatoes dinner my mom cooks every year. I love it even more than Thanksgiving dinner!
If you have been on Pinterest lately, you might have noticed a lot those cute little coffee mugs decorated with sharpies. So I thought, why not use the same idea on a little banner! As always, this is quite a simple DIY project that you can make during nap-time or even with the kiddos for a fun St. Patrick's Day project.
Supplies
Wooden Tags
Sharpies
Letter Stickers
Twine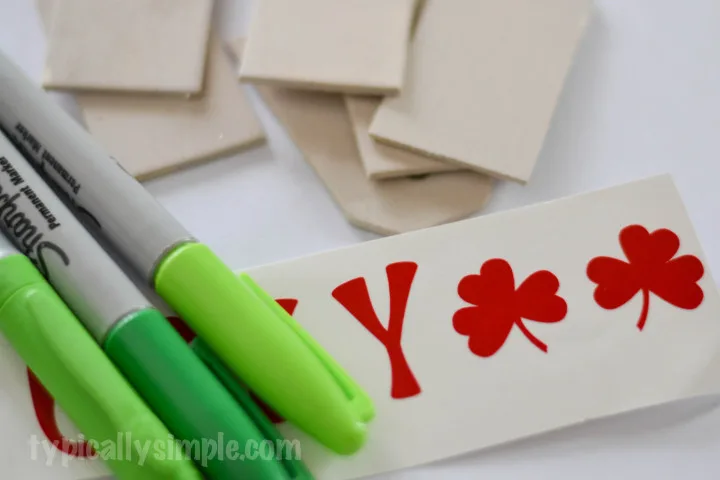 To get started, I used my Silhouette Cameo to cut out letters. You could easily use stickers for this, but I just find any excuse to use my Cameo! After placing the letter on the wooden tag, I started dotting around the letter with the darkest shade of green sharpie.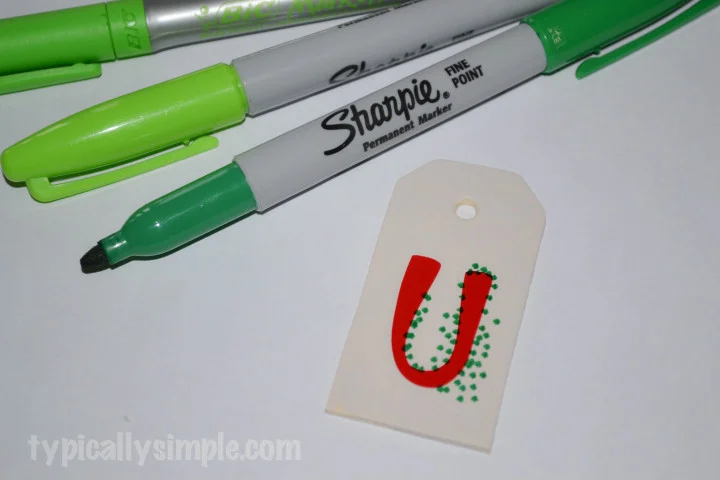 I continued to dot all around the letter, making sure to add the most dots closest to the letter. Then I added dots here and there all the way to the edges of the tag.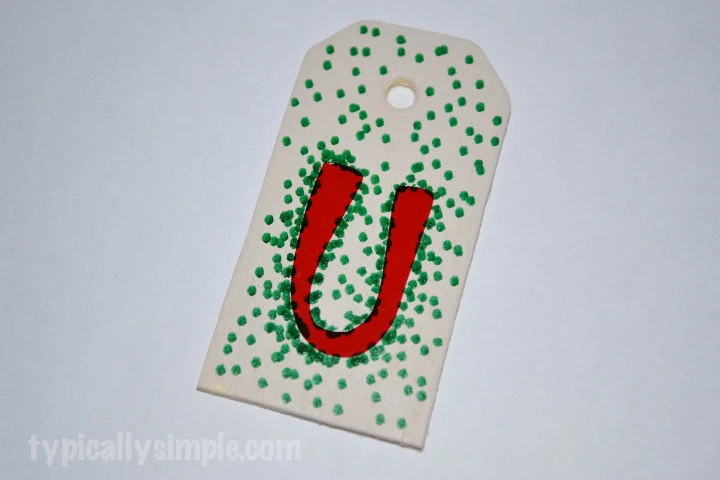 After using the darkest shade of green, I used two other lighter shades of green to add dots randomly around the tag. I also concentrated around the letter again to make sure there would be enough of a contrast once the sticker was off.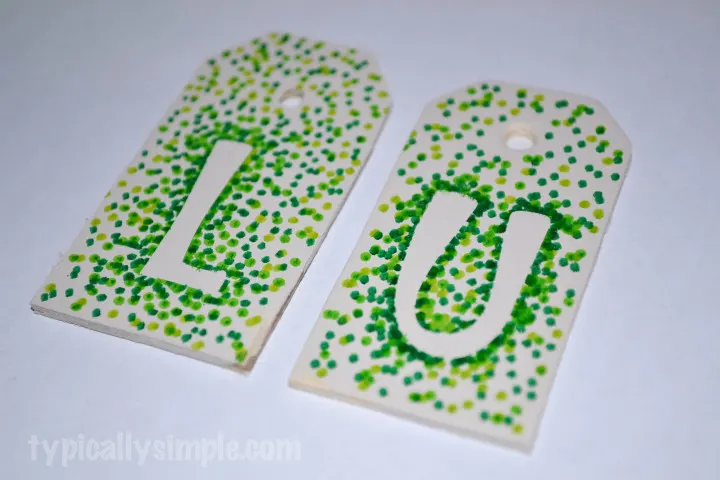 Continue the process for each letter of your banner and that's it! Dotting the letters took a little bit of time, but it was definitely a craft that I didn't have to think too hard about while making! The hardest thing for me was just dotting anywhere, and not in any sort of pattern. The more random the dots, the better with this project!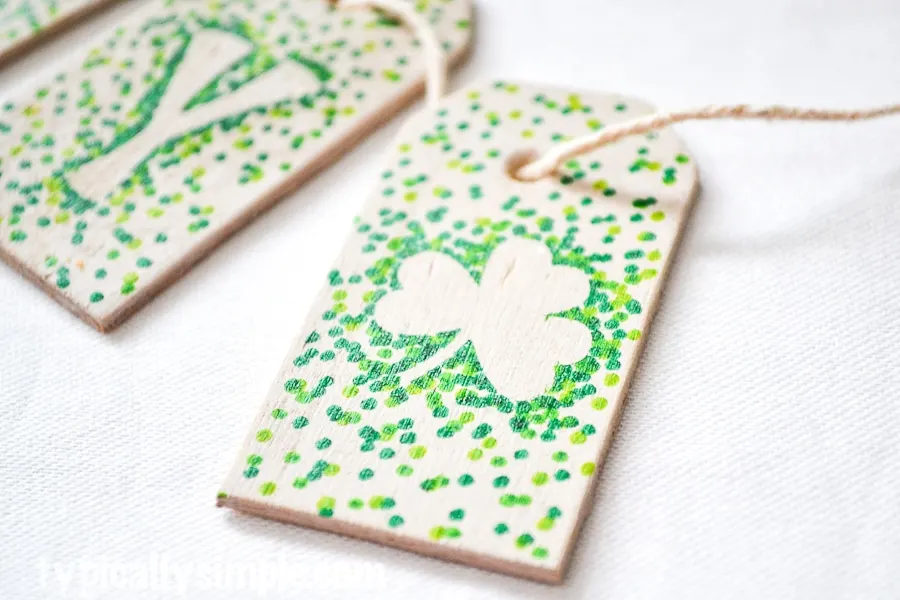 Using some twine, I strung each tag to make it into a banner. Using some ribbon or even colored twine would also look great.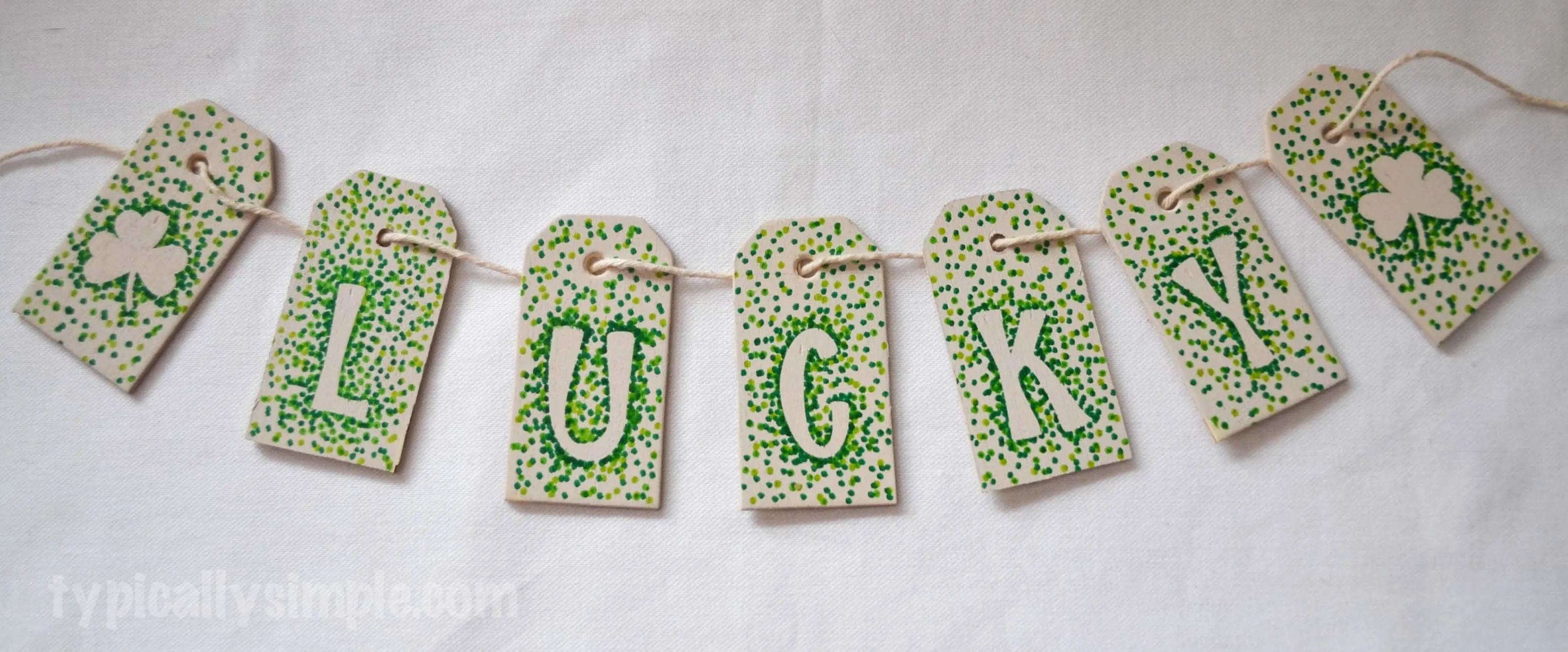 We are moving at the end of the month and I can't wait to hang this up in our new home! I'm thinking it would look super cute hanging on a wreath or even just hanging on the bookshelf.
Looking for more St. Patrick's Day inspiration? Check out these posts!

Mint Brownie Dessert Shooters | Fabric Shamrock Bunting | Shamrock Wood Shim Art