From finger foods and chili to dips, salsa, and desserts, this is an ultimate collection of over 100 game day recipes! Perfect for your Super Bowl Sunday party!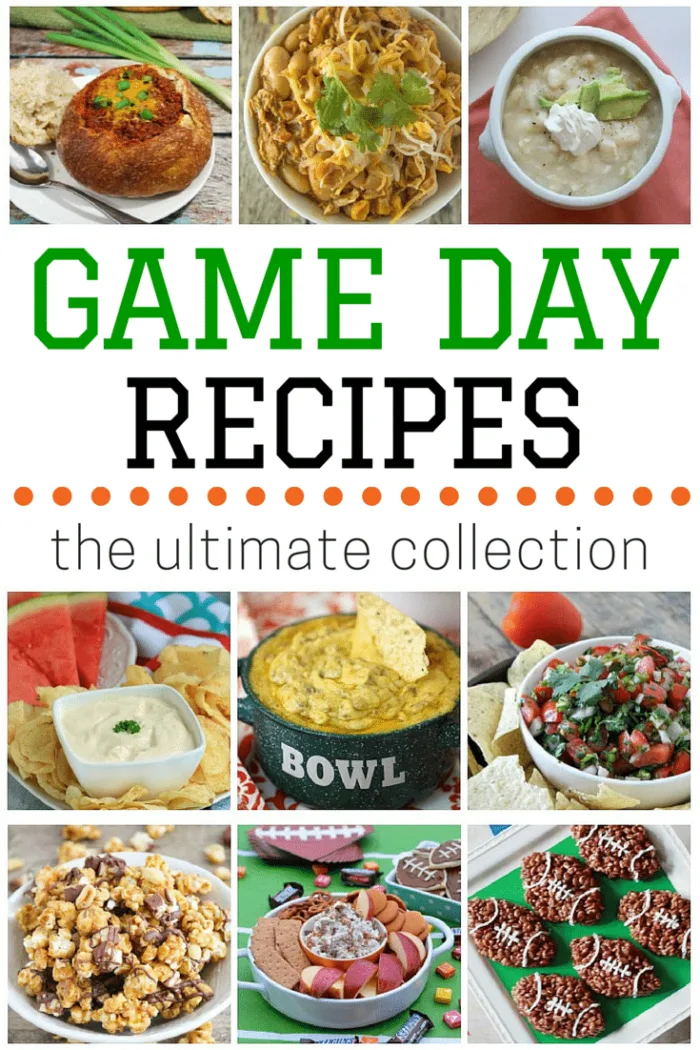 A fun fact about me – I was born on Super Bowl Sunday! And I've shared a few more birthdays with the Super Bowl as a kid. But they added an extra bye week to the season's schedule, so I'm pretty sure I won't be spending any future birthday watching the game.
Besides checking out the commercials, and of course watching the game IF my Packers are in it… I also love that it's a day of snacking and eating finger foods. We usually fall back on our old favorites – meatballs, chili, potato skins, and onion dip. But this year I want to try out a few new recipes!
So I scoured the internet to find everything and anything to make for a football party. Okay…really I just asked my fellow bloggers to share their favorite game day recipes for me to share with all of you!
You will find everything organized by categories…there is a whole lotta bacon and a whole lotta jalapeños, but if you are like me and not a fan of spicy, there are TONS of other non-spicy dips and recipes, too! ENJOY!

Smokey Onion Dip (photo)
Slow Cooker Ranch Cheeseburger Dip (photo)
Homemade Pico de Gallo (photo)
Mediterranean Hummus Dip
Dill Pickle Dip
Easy Cheesy Pizza Dip
Crock Pot Chili Cheese Dip
Creamy Bean Dip
Easy Bacon Cheddar Ranch Dip

Jalapeño Popper Dip (photo)
Nana's Cheesy Nacho Dip (photo)
Harvest Sweet Potato Salsa (photo)
Avocado & Feta Dip
4 Ingredient Creamy Hot Artichoke Dip
Bleu Cheese Dip
Layered Taco Dip
Warm Blue Cheese Dip

Easy Blender Salsa (photo)
Cheesy Bacon Corn Dip (photo)
Salsa Verde (photo)
Hot Spinach Dip
Cranberry Salsa
Cheesy Hot Bean Dip
Easy Guacamole
Bacon and Cheese Ranch Dip
Hot Crab Dip

Hot Onion Spinach Dip (photo)
Ranch Style Vegetable Dip (photo)
Cucumber Avocado Salsa (photo)
Baked Artichoke and Arugula Dip
Broccoli Cheese Dip
Chipotle Hummus
Buffalo Chicken Dip
Onion Dip
Cilantro Jalapeño Dip
Baked Chili Dip



Crock Pot Apple Jelly Meatballs (photo)
Meatball Sub on a Stick (photo)
Slow Cooker Party Meatballs (photo)
Chicken and Tomato Meatballs
Baked Swedish Meatballs
Slow Cooker Saucy Meatballs
Crescent Wrapped Meatballs
Meatball Appetizer
Cheddar Garlic Meatball Sliders
Beer Chili Meatballs
Ground Turkey Meatballs with Teriyaki Sauce


Slow Cooker Chili in Sourdough Bread Bowls (photo)
White Bean Chicken Chili (photo)
Quick and Easy White Chicken Chili (photo)
6 Ingredient Crock Pot Chili
Crock Pot Turkey Chili
Slow Cooker Sweet Potato Chili
Slow Cooker Beef Bacon Chili


Fried Macaroni & Cheese Bites (photo)
Loaded Tater Tot Skewers (photo)
BBQ Chicken Mini Pizzas (photo)
Fried Pickles
Ham-Pickle Roll-ups
Baked Boneless Buffalo Wings
Chipotle Chicken Poppers
Fried Green Beans
Cocktail Smokies
Glazed Chicken Wings
Bacon Wrapped Sausage Jalapeño Poppers

Garlic Parmesan Baked Potato Wedges (photo)
Pomegranate Jalapeño Chicken Wings (photo)
Crab Fries (photo)
Quick Kabobs
Hawaiian Ham and Cheese Sliders
Buffalo Chicken Stuffed Mushrooms
Chili Cheese Pigs in a Blanket
Bacon, Cream Cheese & Jalapeño Rolls
Honey Chipotle Wings
Ritz Sloppy Joe Sliders
Baked Sriracha Wings
Tangy Crock Pot Lil Smokies
Coke Roast Sliders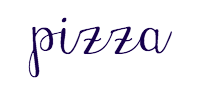 Buffalo Chicken Flatbread Pizza (photo)
Jalapeño Popper Pizza (photo)
Easy to Make Pizza Ring (photo)
Cheesy Pizza Rolls
Pizza Sticks
Football Pizza Pockets
Very Veggie Puff Pastry Pizza Bites
Pull Apart Pizza Bread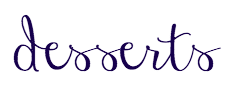 Snickers Caramel Popcorn (photo)
Snickers Cream Cheese Dip (photo)
Football Rice Krispie Treats (photo)
Chocolate Peanut Butter Cheese Ball
Peanut Butter Cup Dump Cake
Chocolate Chip Cookie Dough Bars
Almond Joy Brownie Bites
Football OREO Cookie Balls
Dark Chocolate and Bacon Popcorn
Salted Caramel Football Rice Krispies
Dairy-Free Football Truffles
Peanut Butter & Chocolate Chip Football Dip
Chocolate Dipped Caramel Stuffed Preztels
Crock Pot Brownies
OREO Cookie Football Pretzel Rods
Skittles Popcorn
What are some of your favorite game day recipes?