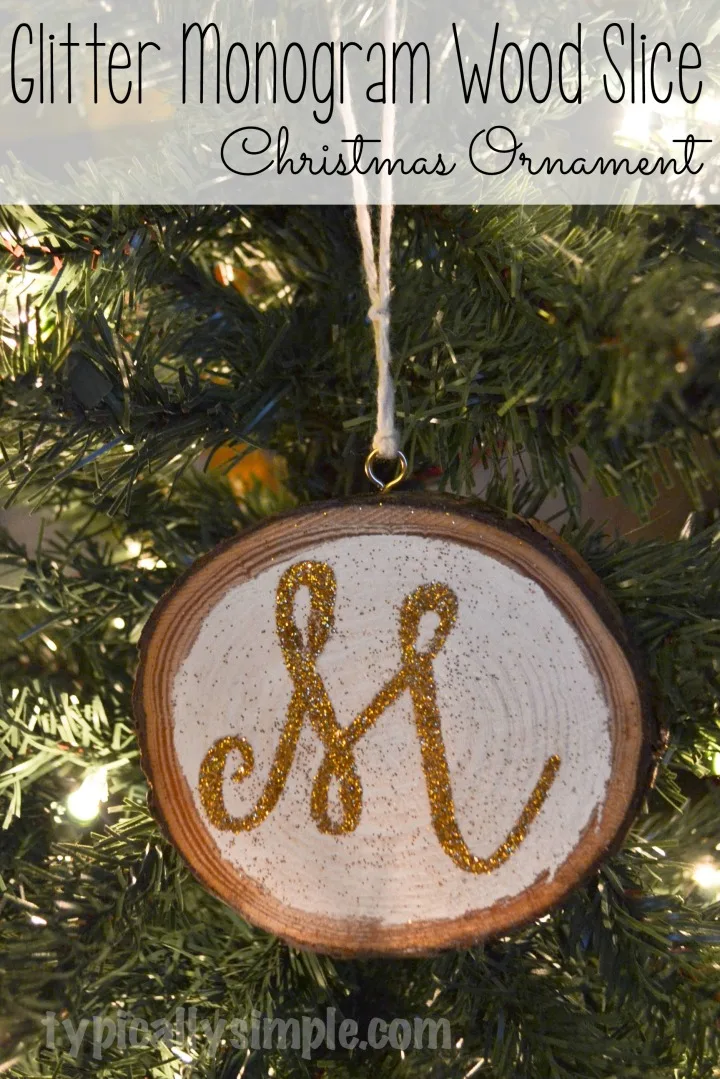 I am loving these wood slice ornaments! They are so fun to personalize and decorate as Christmas ornaments. And this one is especially fun because I got some glitter and my Cameo involved!
Supplies
Wood slice ornament
acrylic paint
vinyl
glitter
Silhouette Cameo
I wanted to use a fun curly font for our initial but the font was just a little too thin. So using the offset tool, I was able to make the font wider which would make it much easier to work with when cutting it out of the vinyl.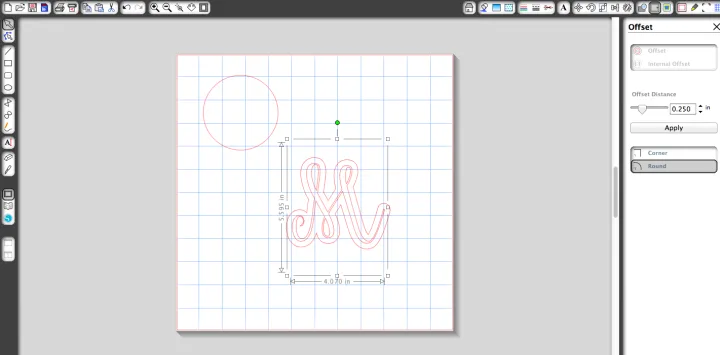 I painted the wood slice with a light color paint, but you could also leave it as natural wood. While the paint was drying, I cut the shapes out of some scrap vinyl and weeded the M out leaving just the negative space. Using some contact paper as transfer tape, I put the negative space onto the wood slice.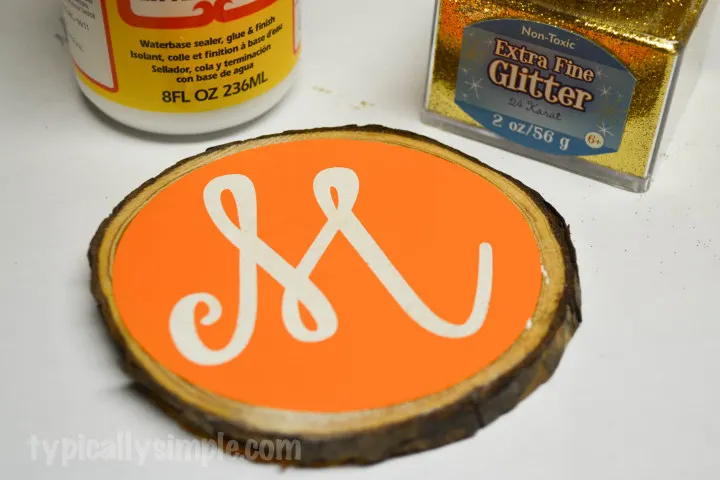 I had some trouble getting the vinyl to stick to the wood, maybe because it wasn't completely smooth…some sanding might have helped. So to get it to stick better, I used a hairdryer to heat it up some and get the vinyl to adhere to the wood.
I brushed on some Mod Podge (one of my favorite craft supplies!) and then sprinkled on gold glitter. After it dried for an hour or so, I pulled the vinyl off. Then I put on another coat of Mod Podge.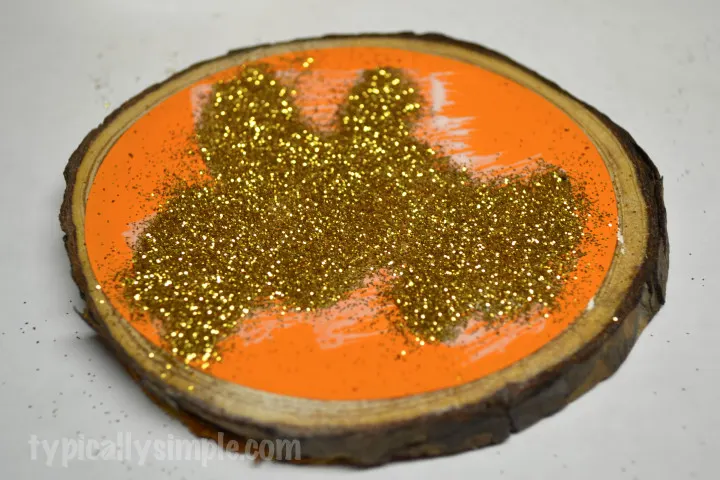 If I were to make this again, I would put the second layer of Mod Podge on while the vinyl was still on because some of the glitter got moved around and stuck to the wood slice in spots I didn't want it. If the vinyl were still on, it would have prevented this. Not a huge deal, but it would make the project look a little cleaner.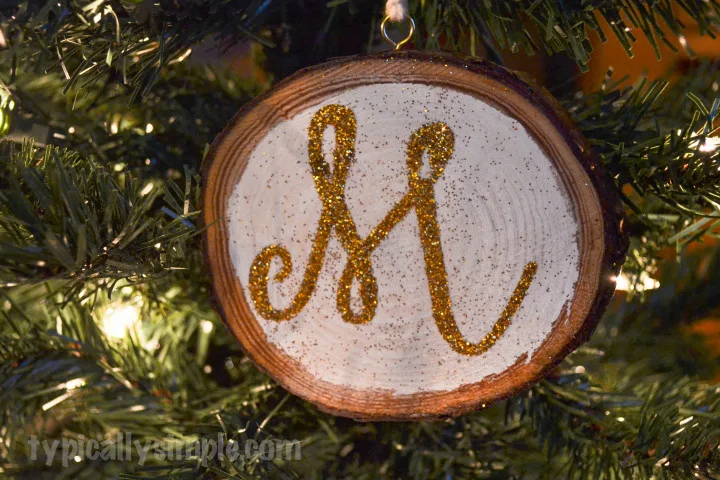 I added a little toggle hook to the top and tied some twine to use as a hanger.
These would make great personalized gifts, stocking stuffers, or even a fun gift tag that can be used as an ornament later!
12 Days of Simple Christmas Ornaments
Day 1: Glitter Light Bulb
Day 2: Scrabble Tile Ornament
Day 3: Snow Globe Floating Ornament
Day 4: Ribbon Wreath
Day 5: Ribbon Tree
Day 6: Glitter Monogram
Day 7: Salt Dough Ornament
Day 8: Snowman Ornament
Day 9: Glitter & Snowflake Ornament
Day 10: Gingerbread Ornament
Day 11: Curled Paper Strips Ornament
Day 12: Bottle Cap Ornament